Kick-Start your Teaching Career

We work in partnership with the Universities of Nottingham and Derby to offer School Direct initial teacher training to provide high quality initial teacher training based in Transform schools. Transform School Direct provides trainees with ofsted rated 'outstanding' higher education along with experienced school based training and mentors.
If you are interested to know more about School Direct click here or contact: jayne.limb@transformtrust.co.uk for details of School Direct Nottingham and mary.shishefar@transformtrust.co.uk for School Direct Derby.
Click here to visit the Teach Derby website.
Click here to visit the TSA website for information on School Direct.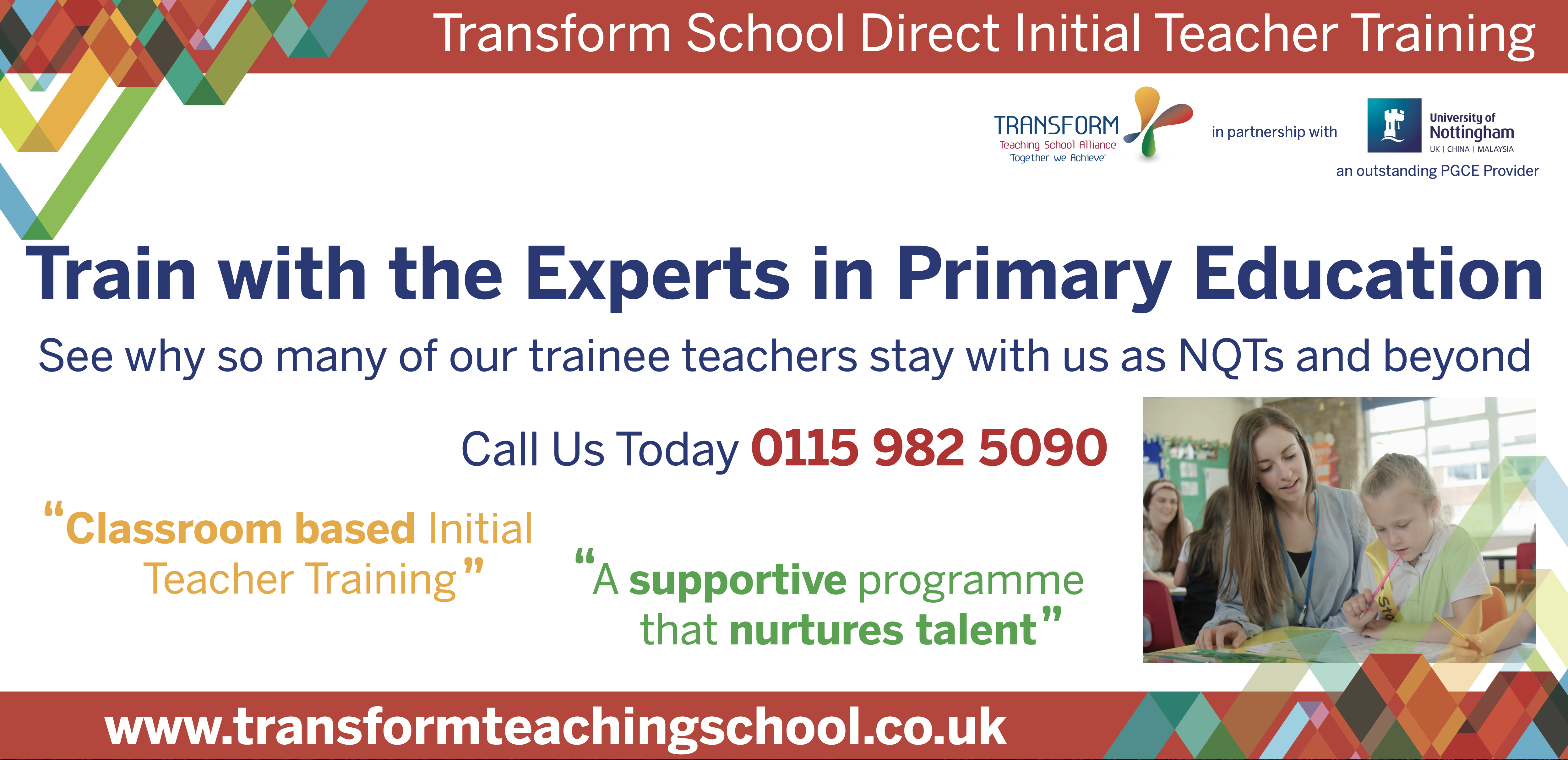 Interested in joining Transform Trust?