Teachers, governors, trustees, parents, carers and members of Transform Trust, held two celebration events to celebrate their schools in Derby and Nottingham. In June they gathered at the County Cricket Ground, home of Derbyshire County Cricket Club, then in July the Nottingham schools attended a ceremony at Colwick Hall Hotel. Both events celebrated the phenomenal achievements of the children throughout the academic year.
Transform Trust's 2022 Children's Celebration was certainly a momentous occasion for all, but mostly the children. This was largely due to the devotion and sheer hard work of the Trust team and the generosity of sponsor and friends of the Trust, Aquinas, a personal education recruitment agency that supports many schools across the UK.
The 'celebration categories' steered away from traditional attainment recognition awards. As an inclusive Trust that measures more than national statistics permit, awards were given to children who are shining exemplars of Respect, Kindness, Equality and Creativity. These are the four Trust values that underpin every aspect of school life, inside and outside of the classroom. This recognised children going through exceptional personal circumstances, such as George from South Wilford, who completed all of his home learning despite battling leukaemia and faced everything with grace, humility and determination.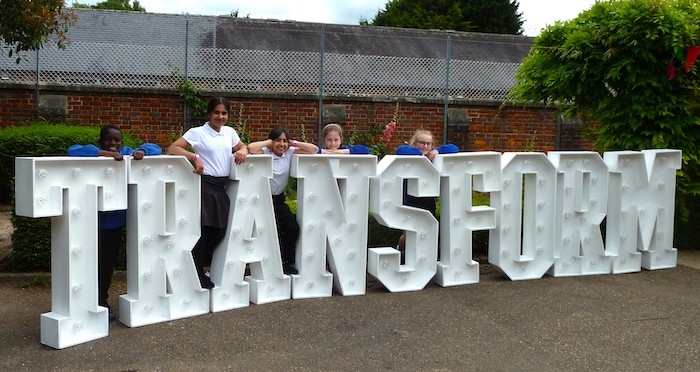 CEO Rebecca Meredith and COO Jill Wilkinson welcomed over one hundred prize-winning children across the two events, nominated by their teachers and peers, from the Trust's twelve Nottingham Primary schools and seven Derby Primary Schools.
This year a new award was launched in memory of the Trust's much beloved headteacher, Jon Fordham, who sadly died just before Christmas last year and was headteacher of Allenton Primary School in Derby. As the creator of Allenton Primary School's very own superheroes, it seemed only fitting that this award would be simply entitled the Superhero award. The winners received their certificates and medals in Jon's honour.
There was also one special award category devoted to grown-ups – and that was the Governors' award. Governors give their precious time and share their expertise willingly and selflessly. Transform Trust is enormously grateful of the generosity of their governors and trustees and wanted to publicly recognise their invaluable contribution they make to their schools.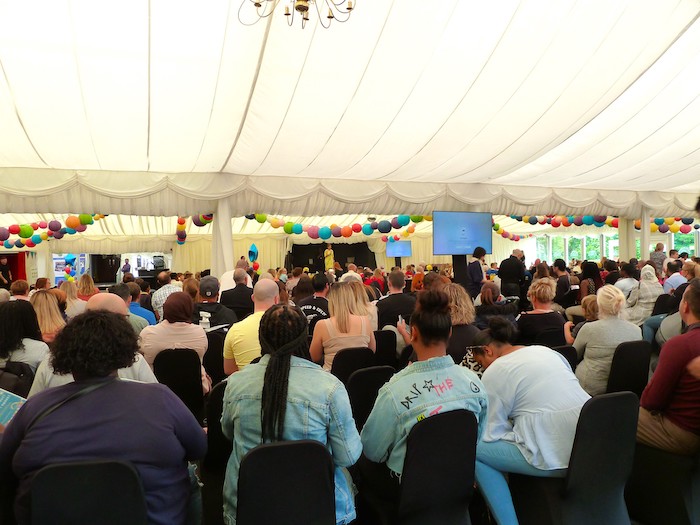 Event highlights included a speech from charismatic guest speaker, Anuj Dal. Anuj, or 'Nuj' to those who know him, previously played for Nottinghamshire CCC and England U19 before joining Derbyshire in 2018. He is also Vice Chairman of The Professional Cricketer's Association and owner of Purpose Cricket Coaching. Throughout his inspirational speech, Nuj shared his own story of highs and lows as he steadfastly followed his dream to play for England. He encouraged the children to take advantage of the many activities they can try at schools to find their own dream. He then closed with a reminder to always be humble and strive to help others.
Another highlight of the Derby event was a high-energy Drumba performance from the pupils at Zaytouna Primary School. Their enthusiasm and smiles were infectious, and they soon had the entire room moving to their perfectly timed drumbeats. The children and families in Nottingham experienced a heartfelt performance from the Robert Shaw Primary School Choir. Their enthusiasm and smiles were infectious, and the opening lyrics spoke of "a glorious song to sing" at the dawn of a new day. They finished the event singing another original song "We are one, we are strong as we sing our songs together". This showcased the teamwork across all schools in Derby and Nottingham as they celebrated the many achievements of their children.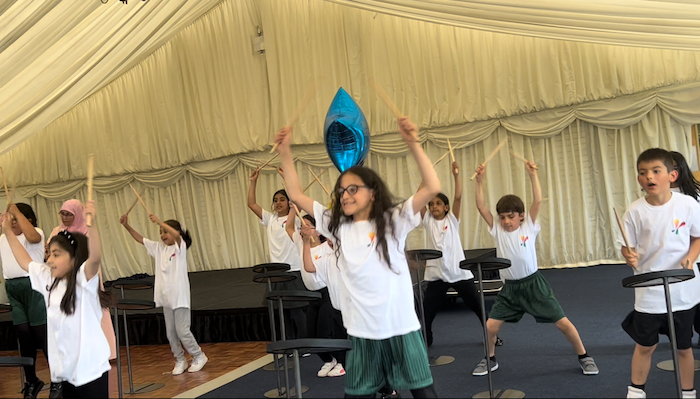 Craig Anderson (Aquinas Founder/Owner) said:
"Two fantastic afternoons – the smiles from the children as they came onto the stage says it all!. We have been working with Transform Trust for the past ten years and are completely aligned with their vision and values – giving every child the very best education regardless of their circumstances. We really appreciate our partnership and are always happy to support where we can – especially events like today that focus entirely on the children. It's been a real privilege to contribute in some small way and we look forward to many more celebrations ahead."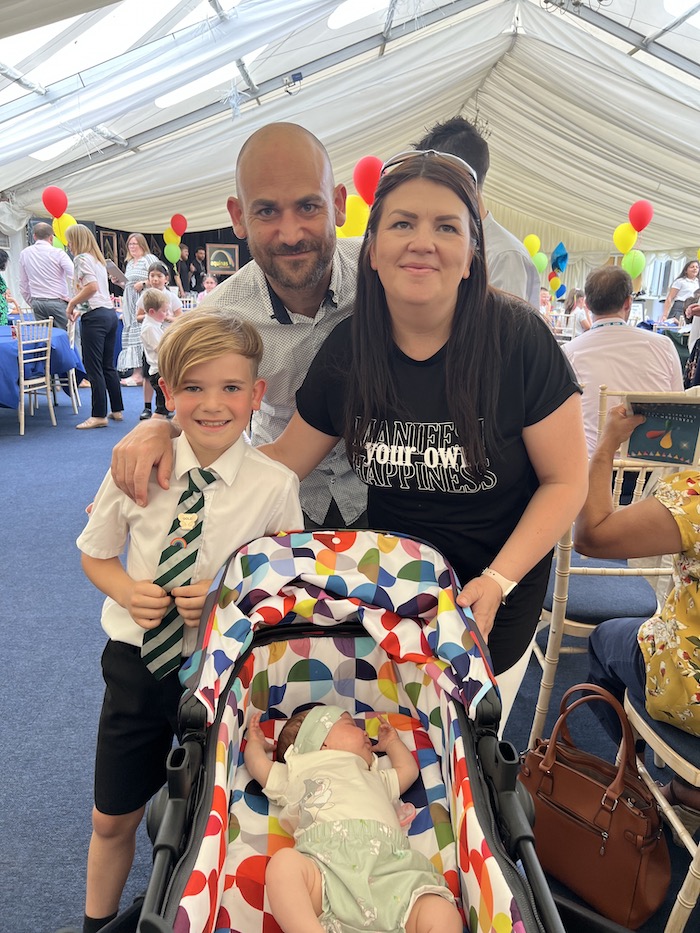 Rebecca Meredith, CEO of Transform Trust added:
"Our annual Children's Celebrations in Derby and Nottingham are without question two of my favourite events of the year. This is because we get to celebrate the many achievements of our astonishing children with so many of our trust and staff teams and our parents, carers and friends. I would like to thank Aquinas, for their generosity – not only in financially supporting this event, but for Craig (founder), James and Jacob giving their time to present our children with their awards and really entering into the spirit of this special occasion. I also recognise the tremendous efforts from the Trust and school teams to make today such a success and all of our guests that came along – and thank them all sincerely for helping us make memories for the children, that will hopefully be cherished for a lifetime."
Well done to every award winner and thank you to all of the grown-ups who helped make sure both ceremonies were a success. We're already full of ideas for next year's celebrations!