Check out our new community website with lots of home learning activities and useful information. Visit www.transform-trust.co.uk
Key Facts
Transform is a Multi Academy Trust (MAT) with 6,500 children in 19 Primary schools covering Nottingham, Nottinghamshire and Derbyshire.

We host a Children's Parliament, Children's Awards, Sports and Arts festivals and work together to support children and families with SEND – we care passionately about the whole child.

We employ 900+ staff and enjoy a high staff satisfaction rate. We recognise that our school leaders and teams are our most important resource and we value their work, passion and commitment.

Our unique Trust Guardians group provides school support, guidance and challenge to ensure children are kept safe, attend, have equal access and their welfare promoted.

We have a highly-skilled team that offer Trust schools tailored teaching and learning and leadership support. The team work directly with schools and facilitate collaborative planning and CPD across the Trust.

As of September 2018, every school with 3 years tenure in the Trust is rated good or better by Ofsted. Recently 3 of our schools moved from inadequate to good after 3 years with the Trust and 2 schools have remained good.

All our Academies have Local Governing Bodies which support and challenge their school. A dedicated clerking service is available to all Trust schools. Our Chairs Forum is a valuable platform for sharing governance best practice, resource, policy and knowledge.

Transform Trust is a well-controlled and financially secure organisation, subject to routine audit scrutiny, and is regulated both by the Education and Skills Funding Agency and by Company Law. Audited annual accounts are available for inspection at Companies House and on the Trust website (see key information).

Transform Applied serves the adults across Transform Trust Schools and our wider community. We are the adult learning arm of Transform Trust and we care about supporting all members of our community to be at our best. Our function is to ensure consistency, build expertise and capacity and to commit to quality and innovation. We offer a wide range of opportunities for professional development and networking, with a deliberate focus on leadership, adult learning and classroom teaching.

The deliberate Transform Applied approach of Learn It – Live It – Legacy ensures the impact of all CPD can be seen beyond the training room.  We are experienced in designing and delivering training that meets the individual needs of individuals and teams.  With an intentional balance of live and recorded CPD, we aim to provide accessible and effective CPD for all.

To find out more visit: www.transformapplied.co.uk

We are a partner and Director of Inspiring Leaders, a organisation consisting of 5 outstanding Teaching schools and partners licensed to deliver NPQH, NPQSL, NPQML and NPQEL.

Transform is a Challenge Partners Senior Partner, Leadership Team member and Hub Lead. Challenge Partners is a nationally recognised peer review network and there are 27 schools in the Transform Hub.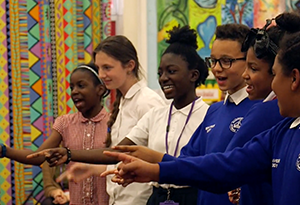 Interested in joining Transform Trust?