Every year on 8th March the world marks International Women's Day and this year's theme is Break The Bias. This means we share stories of people who are challenging stereotypes and inspiring everyone around them. We asked everyone across the Trust – from our youngest children to our members of staff – to nominate inspirational women in their everyday lives. The conversations that have stemmed from this subject have enabled us to explore Diversity, Inclusion, Equality and Belonging in a wider context. Alongside our Trust values of Respect, Equality, Kindness and Creativity, we believe these are vital principles needed if we want to play our part in creating a fair and peaceful world.
Lead Associate Headteacher Rebecca Williamson said:
"At Transform, we are striving to become an organisation where diversity, equity and inclusion is at the heart of our practice – we believe that this creates a real sense of belonging for everyone within our Transform family. Our children are nurtured and inspired by a workforce that is predominantly female, and we wanted to take this opportunity to celebrate those females in Transform who are challenging stereotypes, breaking biases and role modelling that gender is not a barrier."
"International Women's Day is an important spotlight for our children with their ongoing work around challenging stereotypes. Whilst the focus is on women and gender, we strive for the children at Transform to get involved in the things that matter to them, to break biases and to keep the conversation going around fairness for all. We aim to empower our children and develop their character, confidence and resilience in readiness for the next phase of their education."
Schools from across our Trust have nominated inspirational women to share their stories and find out more about what International Women's Day means to them.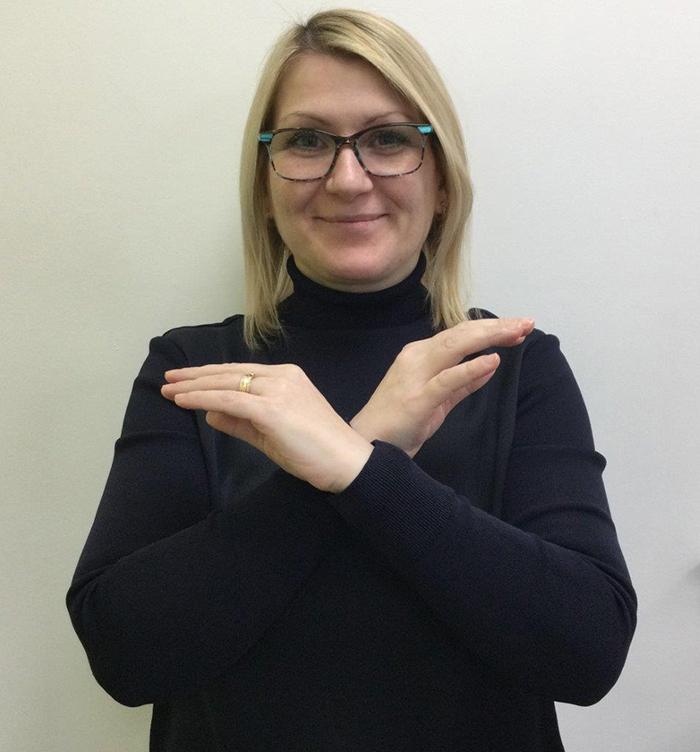 Val Oliver, Head of Junior Years at Rosslyn Park Junior School explained how her home country of Bulgaria celebrates International Women's Day and Mother's Day on the same date.
"There are flowers for sale everywhere and both men and women pick up some for their colleagues and friends on their way to work. Children bring flowers for their female teachers and Mother's Day celebrations take place in the nurseries and schools. These are similar to our Christmas nativities – but on the topic of womanhood and motherhood, children can be heard  singing songs, learning poems, watching and performing plays and wearing special costumes. Workplaces are filled with cakes and soft drinks then women go to restaurants or get together after work for a party. Men enjoy it and are supportive of the day as much as the women."
Male colleagues within Transform Trust support this special day in a multitude of ways, making sure that their female colleagues are recognised for their hard work. This was certainly the case when speaking to colleagues at Pear Tree Junior School.
Mr Sharp, Headteacher of Pear Tree Junior school said:
"Haleema is an inspiration to many at Pear Tree. She champions all things digital and makes sure it is top of the agenda. She has ensured that all Teachers and Teaching Assistants have the right equipment and training to deliver our digital vision. She always makes herself available for an informal chat with staff outside of the formal training. Thanks to Haleema's hard work, we now have 1-1 iPads for all classes and pupils, with confident staff who can ensure that these tools are enhancing learning on a daily basis."
"During school enforced closures, she made sure that teachers and pupils were well supported with remote learning. She was instrumental in boosting staff confidence and proficiency using Microsoft Teams and Zoom for communication and meetings. Her legacy is strong in this area."
"She will not settle for anything less than the best!"
Mr F Miah, Assistant Headteacher of Pear Tree Junior school added:
"Haleema is definitely an inspiration!  She has been instrumental throughout the pandemic and beyond with all things digital. She is supportive, patient and very knowledgeable. She has a brilliant manner in the way she works with children and has developed some amazing Digital Leaders from the children. Haleema is the go-to person for all things digital! "
When we spoke to their nominated teacher Haleema Myat, she had an incredibly important message to share that went above and beyond her important work as Digital Lead.
"It is so important for me to be that Teacher, wearing the hijab that so many girls can relate to. I grew up, not being able to relate to anyone around me at school or in the story books that I read. I want young girls to know that the hijab does not define who you are, it is not a barrier to any dream or goal that you want to achieve in life – do not let anyone else tell you otherwise!"
"I love exploring the outdoors, I love taking photographs and wearing pretty dresses is not my favourite thing. Wearing a hijab does not change who I am inside. This is ME; my hijab is not a barrier to my freedom.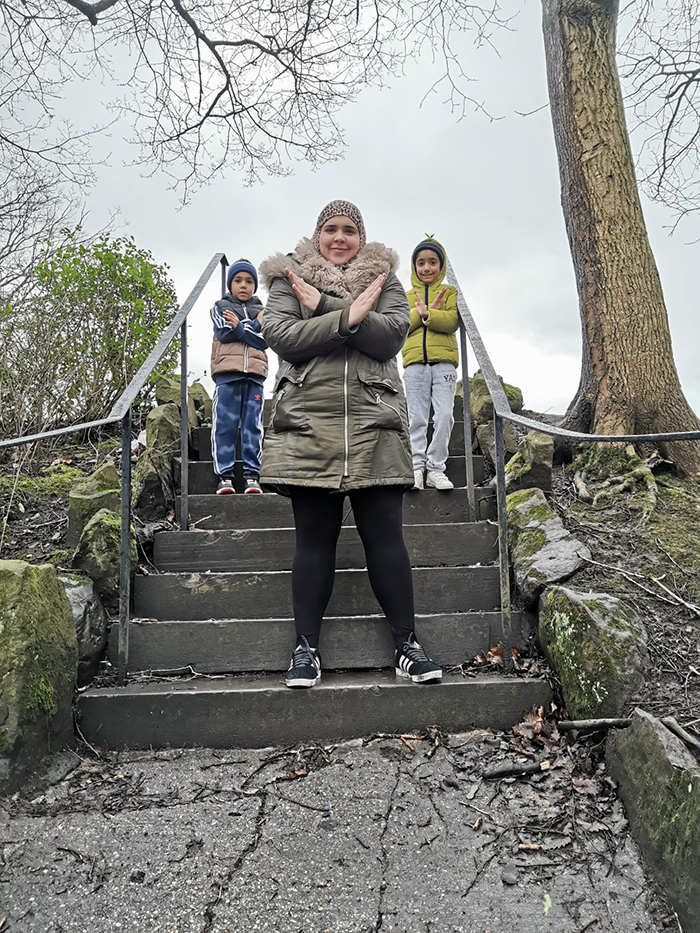 Haleema from Pear Tree Junior School and Miss Hind from Robert Shaw have collaborated with an all-female team of Apple Teachers to create this free e-book filled with International Women's Day activities.
As well as our fantastic teachers, we have various other roles within our schools that offer great support to our children and families. From administration to site management and social support, everyone has a part to play in inspiring and nurturing our children.
Julie Spencer, Office Manager at Breadsall Hill Top (BHTP) explains:
"Raine Hart our Pupil and Family Support Manager goes above and beyond in her role with every child, family and staff member across the BHTP community. She checks in with staff every day to ensure they are all okay and will spend time with staff members who need someone to listen to them.  From a family point of view, she is so proactive and a natural with supporting them in all aspects of help that they may need. Raine sees it as "just her job" but it is far more than this, and there is a real passion in what she does and how she does it.  She really values and respects the people she works with and makes a difference in people's lives.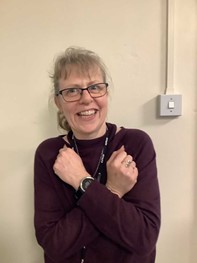 Raine Hart, Pupil & Family Support Manager, Safeguarding Lead, DSLMH & SLE Behaviour added:
"It's automatic and instinctive to feel and behave the way I do. I am reminded every day of what a privilege it is to be in a position that impacts others' lives both individually and collectively. It is important that everyone is treated equally according to their differences as this enables all to have the same opportunities to achieve their aspirations. Adults and children bring their past and present experiences to all of my interactions so there is an expectation that each person is treated with the fairness they deserve. I aim to empower others to seek further opportunities to change the way they live. The position of trust I find myself in is an honour that I am thankful for every day. I can only do what I do well with the support of others."
Another key team of people making a difference daily with our children are catering teams and lunchtime supervisors. Every lunchtime our children look forward to being able to play, eat and socialise. Staff are instrumental during these important times of the day making sure every child is thriving.
Amy Storer, Headteacher of Zaytouna, nominated their midday and catering team. She described them as strong, brave, loving women who represent everything that they aim to be here at school.
"They embody all that we want our school to represent: creativity, humour, commitment, expertise, kindness…I really could go on. I'm so proud that we have such a talented group of women leading our lunchtime provision. From keeping our children safe to supporting them with eating their lunches; preparing nutritious meals to fun playground enrichment, this role is so diverse and so very important."
Zaytouna's midday team includes:
Saima Nadeem, Shazia Riaz, Haleema Bi, Imtiaz Bibi, Nasreen Akhtar, Sonia Yasin, Asma Rashad, Shagufta Noreen, Kashafa Aslam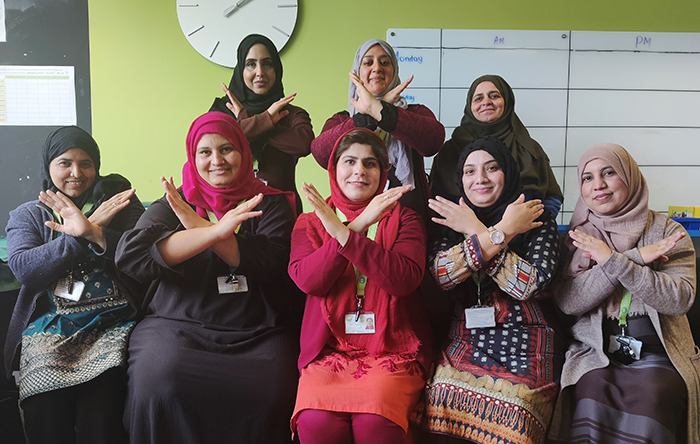 Amy would also like to give a special shout out to Olaya Bakkioui and Tasleem Akhtar who started their career at Zaytouna Primary as middays. They have now moved across into the teaching and learning team and are incredible Learning Support Assistants. This is a fundamental role in school supporting children to access the full curriculum and enrichment offer. The relationships that they build with children and their families are a key reason why they've been so successful as a school.
We're delighted that so many of our children wanted to be part of this special day, from interviewing their lunchtime supervisors to asking important questions to their headteachers and class teachers. Parkdale, William Booth, Brocklewood, Edale Rise, Ravensdale, South Wilford, Lawn and Highbank all submitted questions for our CEO Rebecca and DIEB lead, Azuraye. Going forward these important conversations will continue across all aspects of school.
Led by our children, here is their conversation with CEO Rebecca Meredith and Diversity, Equality, Inclusion and Belonging (DEIB) lead Azuraye Williams.