Across Transform Trust, every school has the chance to put forward a team to represent their school and play in the Transform Trust Football League. Our Faith Partnership Schools (Bulwell Saint Mary's, Sneinton St Stephen's, South Wilford and Zaytouna) and our Derby Schools (Lawn Primary School, Allenton Community Primary School, Breadsall Hill Top, Pear Tree Community Junior School) both played their qualifiers in March and April.
Every team displayed our Transform Trust values, showing respect and kindness, playing fairly and working together.
Firstly, the Faith Partnership qualifiers, hosted by South Wilford Primary school, were full of energy, despite the rainy weather, and every team worked incredibly hard. As the winners were announced, all of the children were surprised with trophies relating to the four Transform Trust values. Sneinton St Stephens received the Respect trophy for their excellent attitude throughout the games. Zaytouna received the Equality trophy for their fairness, South Wilford received the Kindness trophy and Bulwell St Mary's received the Creativity trophy for their ingenuity and strategy. In the end, after all games were played, Bulwell Saint Mary's and South Wilford qualified and moved onto  the finals.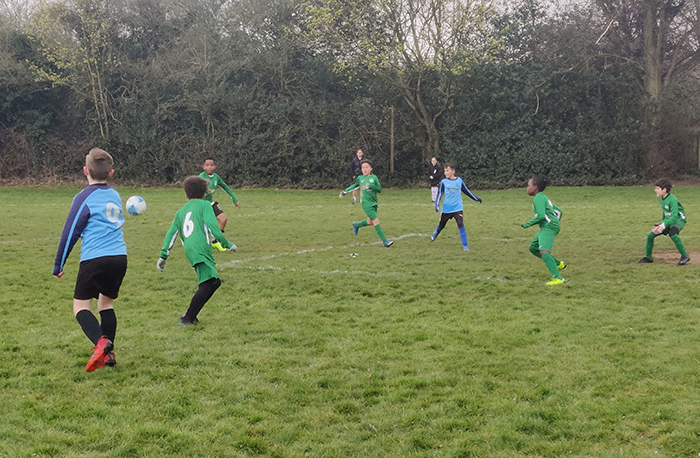 Next, the Derby qualifiers saw Lawn, Allenton, Breadsall and Pear Tree all play for their place in the final. Hosted by Lawn Primary School, each team tried their best and showed creativity, respect and kindness towards each other. The sun shone for this great set of matches and after all were played, Lawn Primary School and Breadsall Hill Top were the winners and qualified to play in the finals alongside Bulwell St Mary's and South Wilford.
Still to play are our North Partnership (Brocklewood, Burford, Robert Shaw and Rosslyn Park) and South Partnership (Parkdale, Edale, Highbank, Whitegate and William Booth). These will take place after the Spring Holidays.
Well done to all staff and students who have joined in and helped to participate in and arrange the Football League so far. The bar has been set very high and we hope everyone uses the Spring holidays to continue getting outdoors and keeping active. Be that through football or other sports and other activities, it can be great fun to enjoy the outdoors and the sunny Spring weather.
We look forward to seeing how the North and South Partnership school qualifiers unfold!