We are delighted that Sneinton St Stephen's CofE Primary School part of Transform Trust was one of eight schools out of thousands across the UK to have been shortlisted for the 'Creative School of the Year' award by the TES Schools Awards 2021.
Julie Doyle, Partnership and Enrichment Lead at Sneinton said: "At Sneinton we explore life in all its fullness andcreativity plays a big part in this. From our classrooms to our worship hall, through to our outdoor environments, there are wonderful displays of our pupils' work all around."
"We have developed a curriculum that embraces a lifelong love of learning with inclusivity at its core – and our creative and innovative approach also supports our hope and aspiration for the community. Being shortlisted for this award is a real honour and a reflection of our creativity and highly skilled pupils and staff team."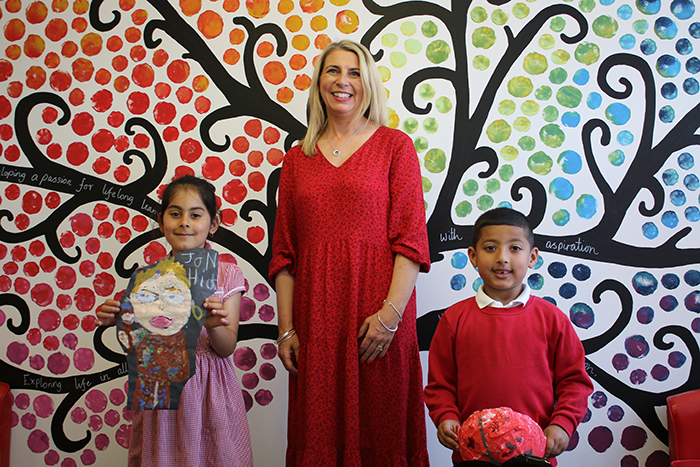 TES editor Jon Severs said: "It is more important this year than ever before to celebrate the fantastic work schools do, because in the past 12 months they have gone above and beyond to ensure pupils were able to be educated and kept safe in extraordinary circumstances. We were inundated with entries that demonstrated just how hard the pandemic made the work of schools, and just how amazing the response from staff has been. We are looking forward to showcasing, as we do every year, just how vital our education professionals are to every facet of this country. "
Kelly Lee, Headteacher at Sneinton and Partnership Director for Transform Trust said:
"We are immensely proud of our teachers and pupils at Sneinton for their creative achievements. As a trust, creativity is one of our core values. Providing time and resources for our pupils to truly express themselves and become curious about their community and the world around them is of great importance to us all. I am delighted and proud of all they continue to achieve together.  "
For more information, please contact Sneinton St Stephen's CofE Primary School here.