Across Transform Trust our schools saw The Queen's Platinum Jubilee as an opportunity to be creative and kind within their local community. From artwork to baking to hosting a street party, everyone in their own unique way did their part to commemorate and learn about this important occasion.
The children at Allenton Primary School were very creative with their royal-inspired collages, working in teams to bring large art pieces to life. They also invited families onto the school field for a Platinum Jubilee picnic. Well done Allenton!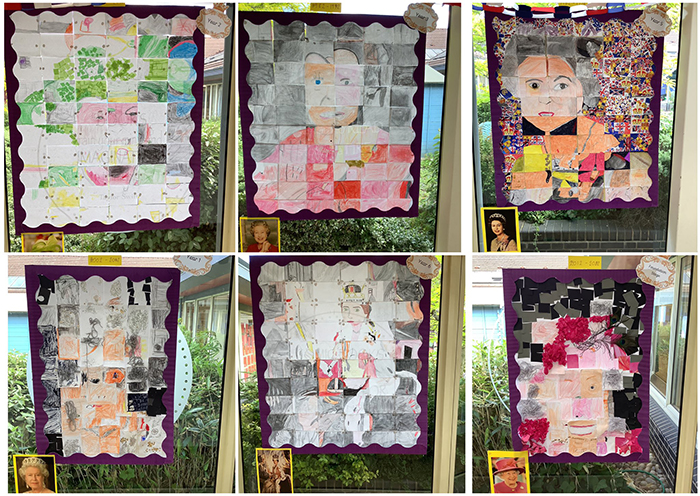 The children at Ashbrook learned the length of the Queen's reign and created an artwork timeline through the decades. They also received commemorative coins and had a garden party. Well done Ashbrook!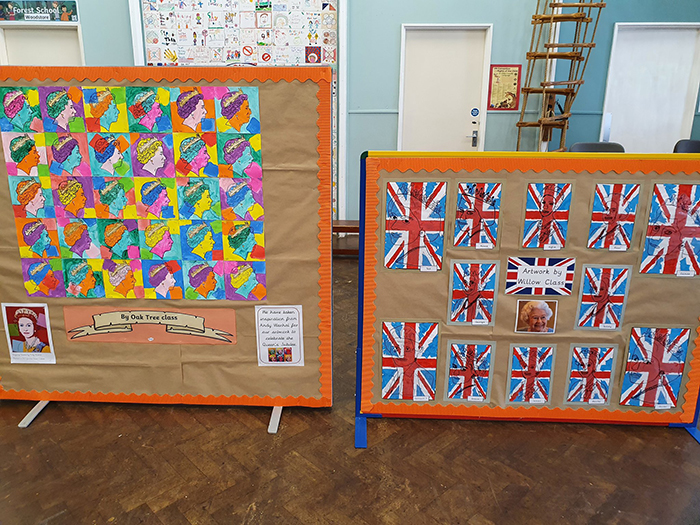 It was a fierce bake-off over at Brocklewood Primary School with a pupil vs parent cake extravaganza! All the entries were carefully judged by their student parliamentarians. Great baking Brocklewood!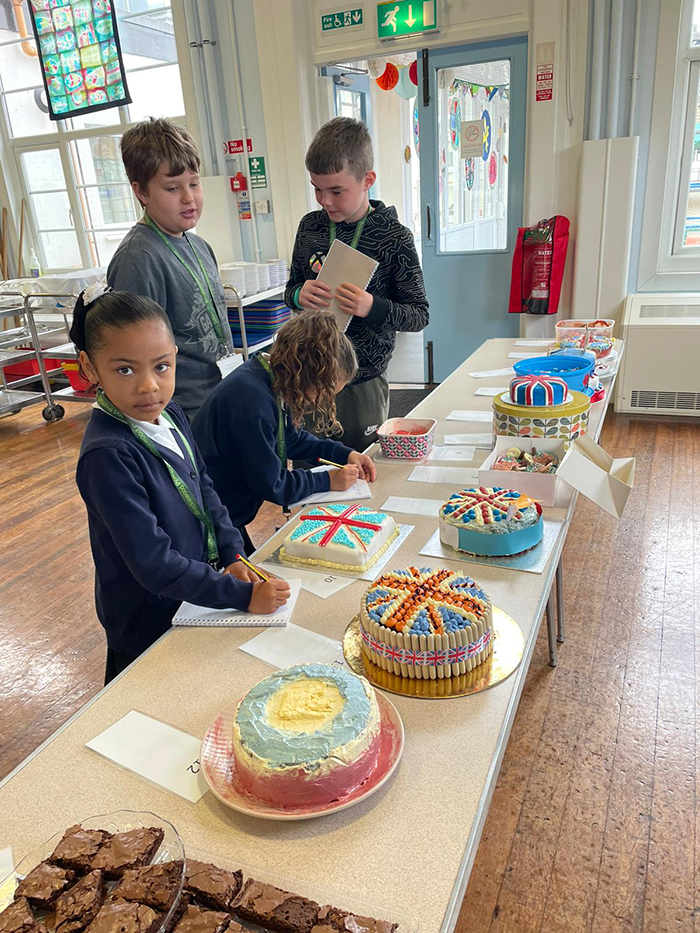 Bulwell St Mary's  CofE Primary
Bulwell hosted a fabulous street party for their Jubilee celebrations, and their headteacher Mrs O'Connor surprised everyone when she arrived dressed as The Queen complete with a crown and toy corgi! What a fantastic party Bulwell!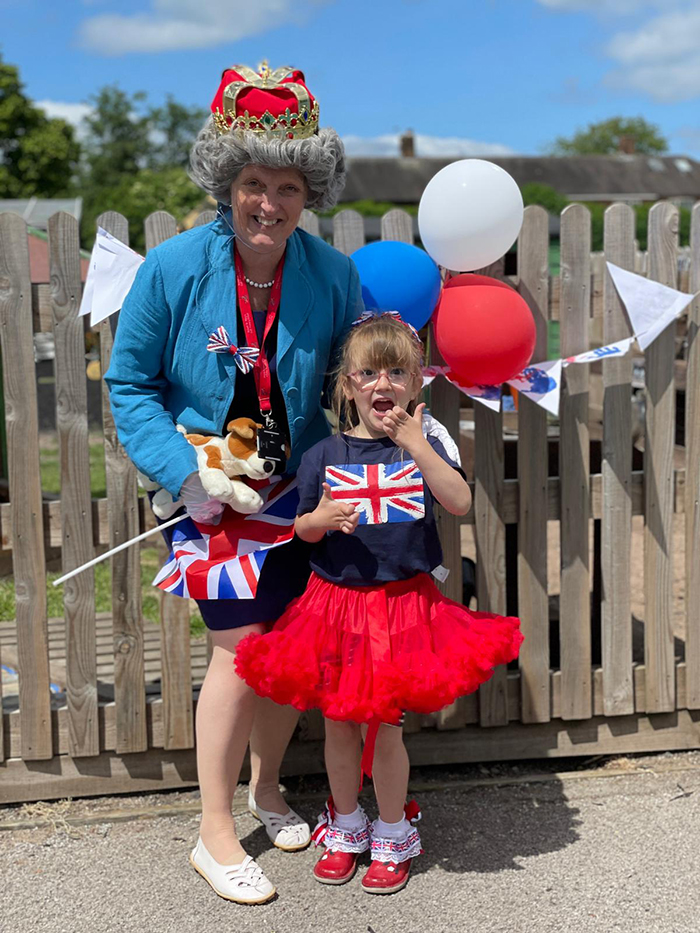 Edale's Year 2 children worked together to make every single sandwich for their picnic together and Year 3 created some amazing sketches of the Queen. The picnic itself saw the entire school come together dressed in red white and blue, well done Edale!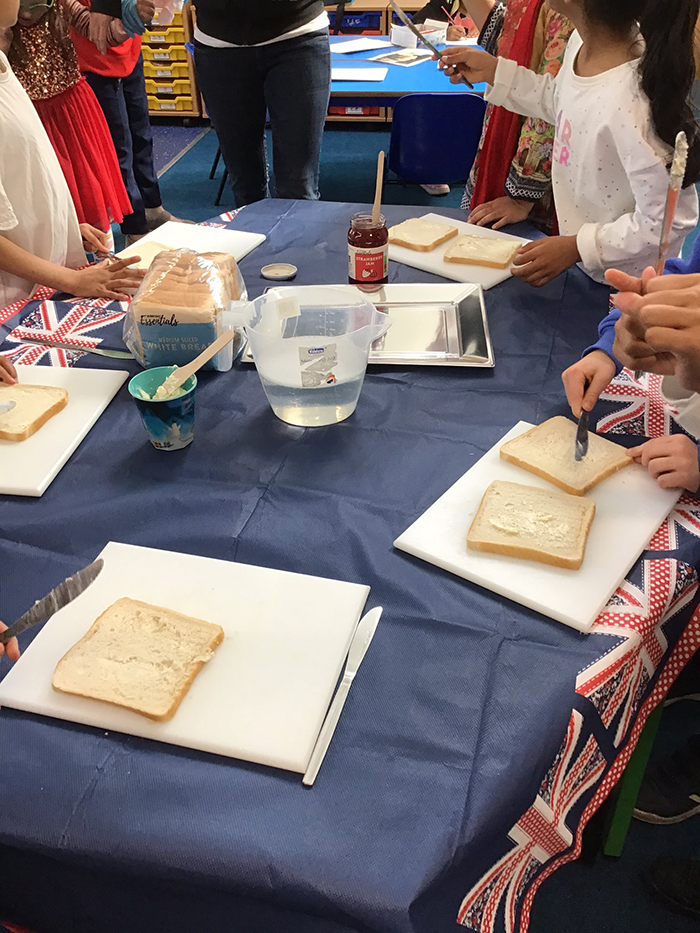 Red, white and blue balloons decorated the entire school and children completed a plethora of activities linked to different curriculum topics. From castle building to stamp designing, every year group had a Jubilee themed lesson to bring different topics to life. Year 5 became kings and queens for a day and designed their own rules and chosen powers for ruling their own country. Well done Highbank!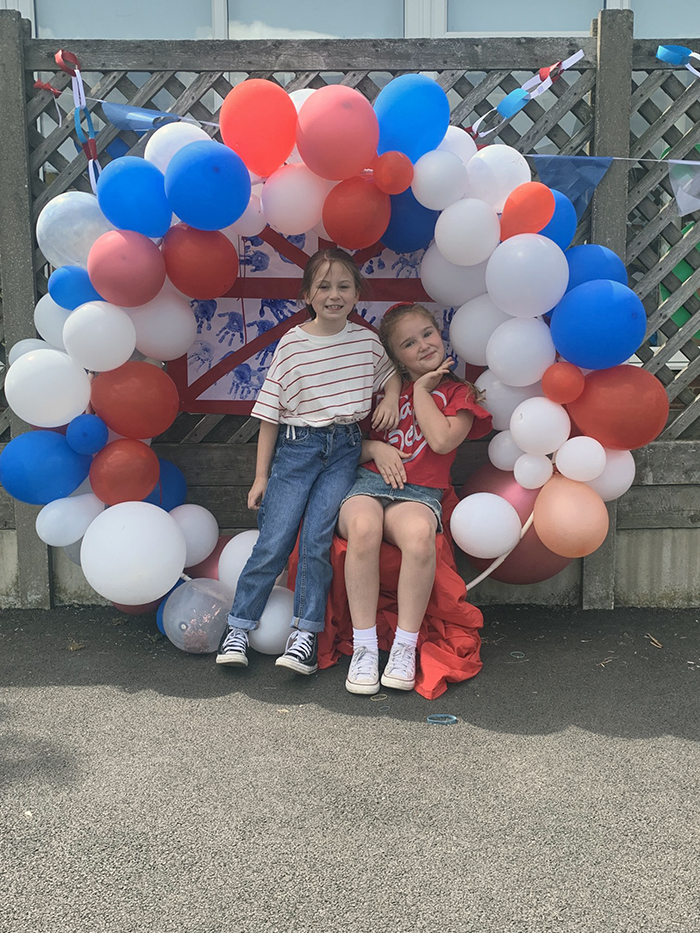 Lawn Primary school had an ice cream van visit their school field and they hosted a Jubilee Picnic. Their lunchtime supervisors made over 400 carefully decorated crown biscuits for everyone to enjoy. Well done Lawn!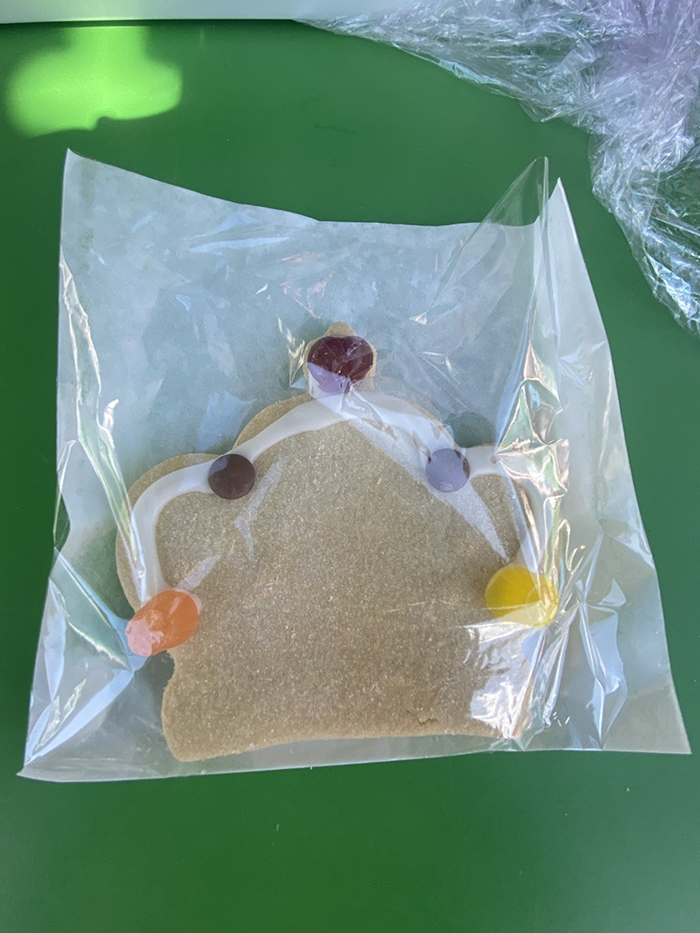 Parkdale's digital ambassadors prepared a Jubilee assembly and explored different decades of The Queen's reign. For example Year 3 explored the 90s and presented their ideas to the rest of the school. Well done Parkdale!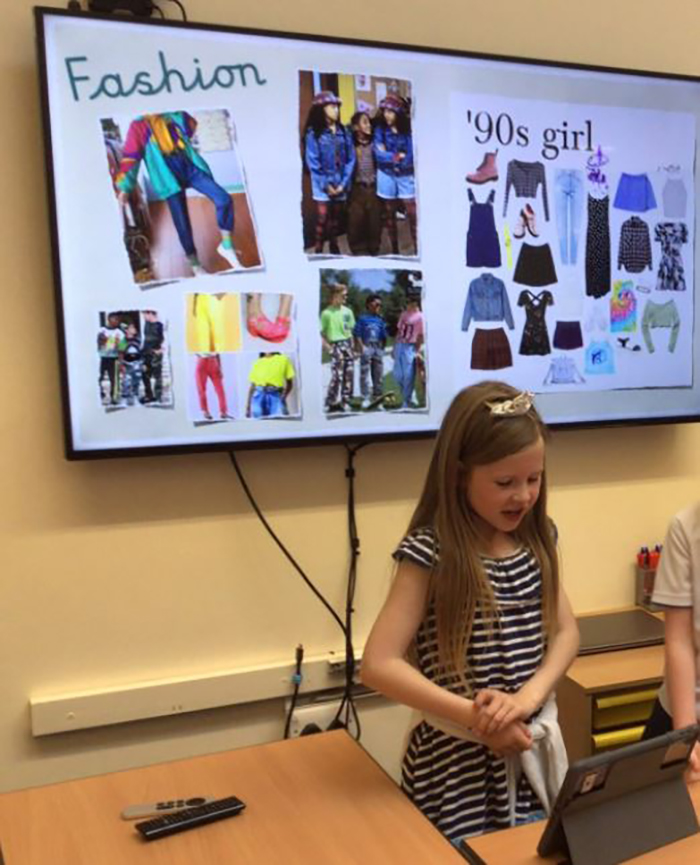 Peartree Junior School teamed up with Peartree Infants for a fantastic parade complete with beautiful cupcakes for everyone to enjoy. They explored different decades and showcased their creativity in a colourful parade across the school field. Well done Pear Tree!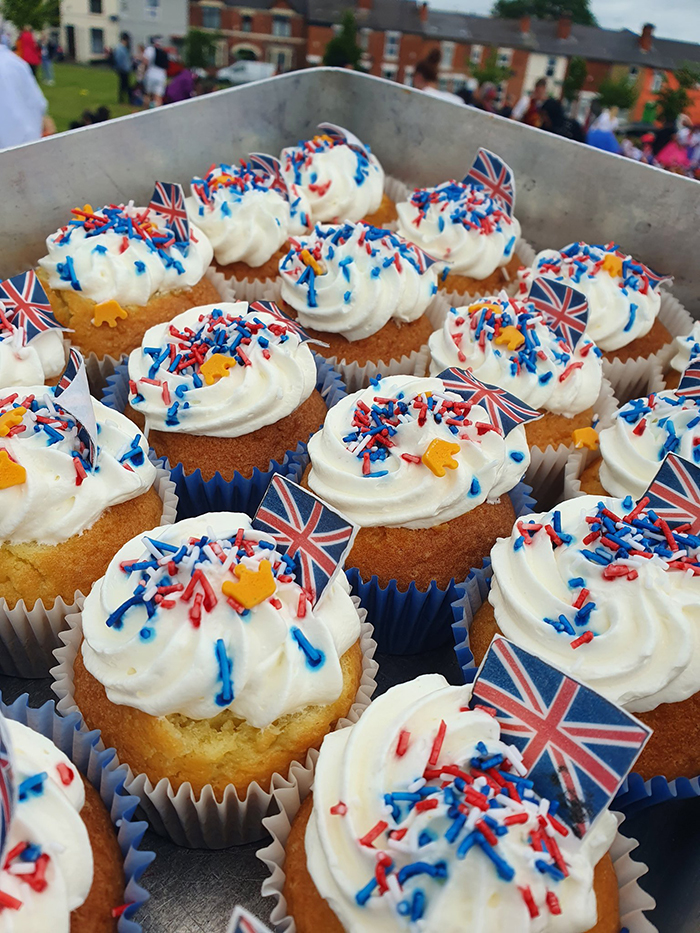 Ravensdale Junior School explored the local area for their Jubilee celebrations with the whole school joining together to do a Jubilee walk. Well done Ravensdale!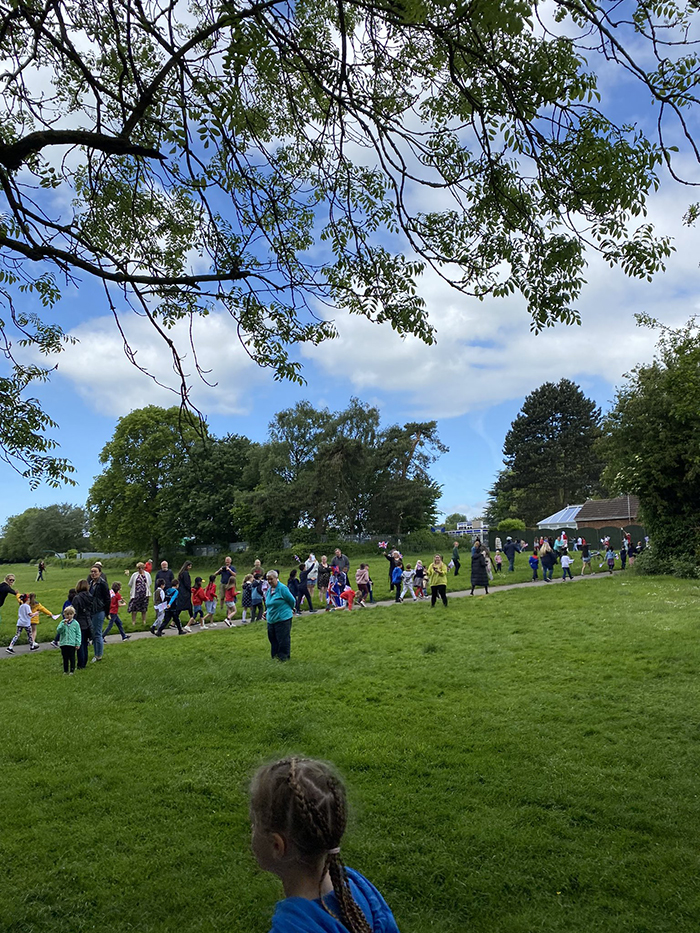 Sneinton's Eco Council reps received beautiful purple plants from Brookfields following a successful parent nomination. They planted them throughout the school to celebrate the Jubilee and keep their school blooming this Summer. Well done Sneinton!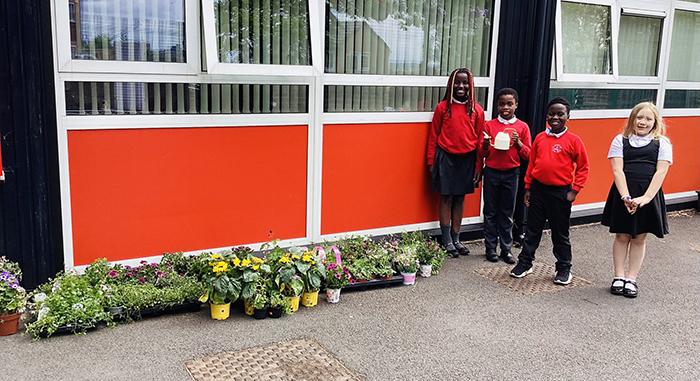 South Wilford had a fantastic street party and "Through the decades" showcase with children dressed in red white and blue. Including a very smart Royal Guard! Well done South Wilford.
We hope everyone has a wonderful half term and enjoys the Platinum Jubilee Weekend.