As part of Transform's Community Action Week, schools were invited to write to Transform Trust HQ with ideas for transforming a particular area of their schools. It was a tough decision, however the team selected two schools, Brocklewood and William Booth, to have DIY helpers from the central team visit and complete a project at their school.
The team at Brocklewood Primary School wrote about their school entrance, they felt it needed to be brighter and more inviting for everyone. The hedges were cut, bright plants chosen and planted, and the team carefully arranged them to make the entrance welcoming and eye-catching.
Claire Smith, one of the Brocklewood Community Action Day team, said: "Well done to our Brocklewood Community Action Day team – you all worked so hard to turn the entrance of the school into a colourful and inviting welcome to all. I hope no one is aching too much!"
Thank you and well done to everyone involved in this colourful transformation!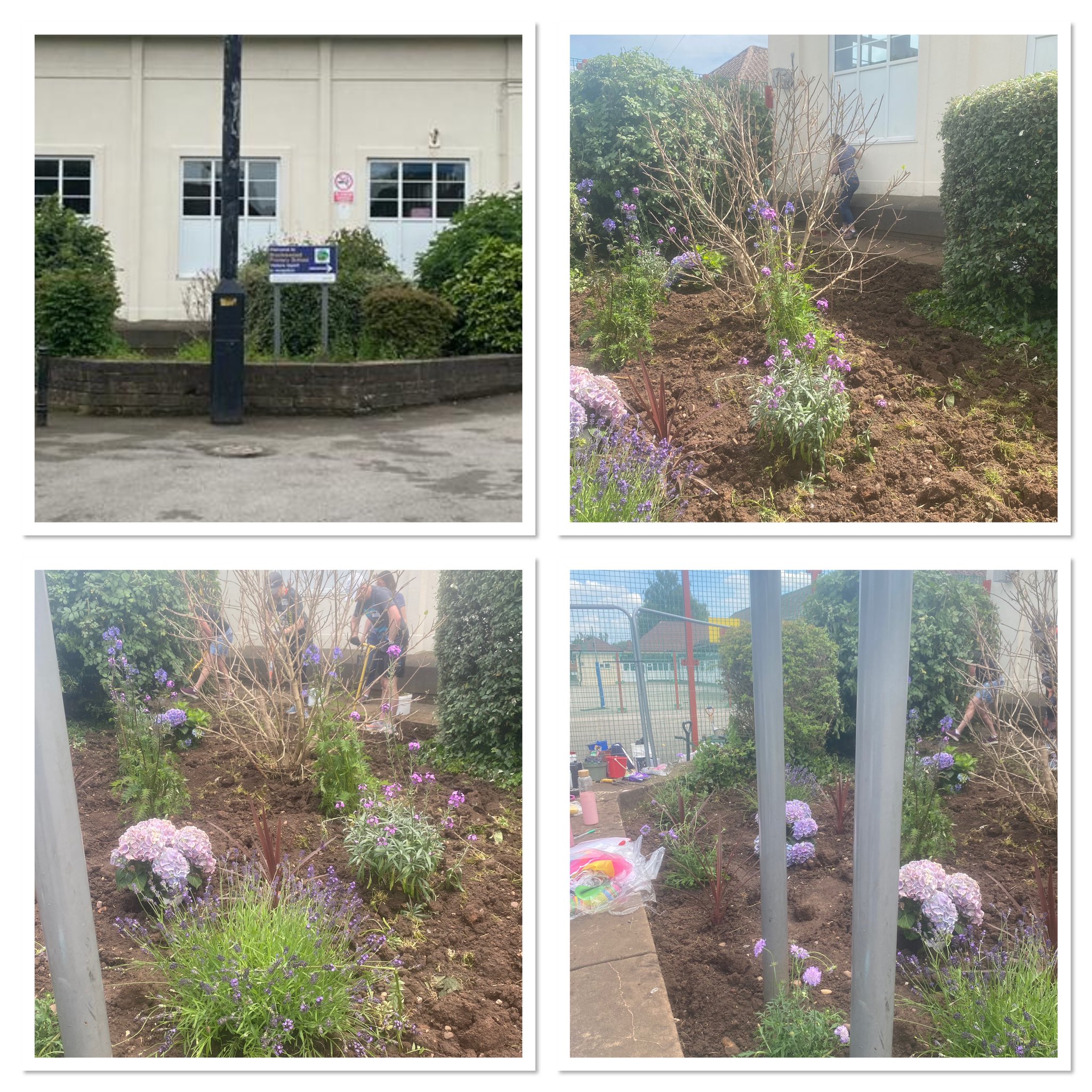 Over at William Booth, the outside space surrounding the school needed transforming so the children could make better use of the green spaces available to them. This included fence painting and cutting back branches to create exciting new pathways for the children to explore.
This also allowed the school to revitalise their "sensory walk" area for pupils, a calming space that gives them a path to tread that is designed to clear their minds and experience nature in a new way. These great green spaces that surround the school can now be fully utilised as part of daily life, as well as being weaved into the curriculum in new and exciting ways.
Tanya White, one of the William Booth Community Action team said: "Community Action Day is a day to give back, spend some time outdoors with a great bunch of people and help one of our wonderful schools. Clearing the forest space with the team was a fabulous way to spend the day!"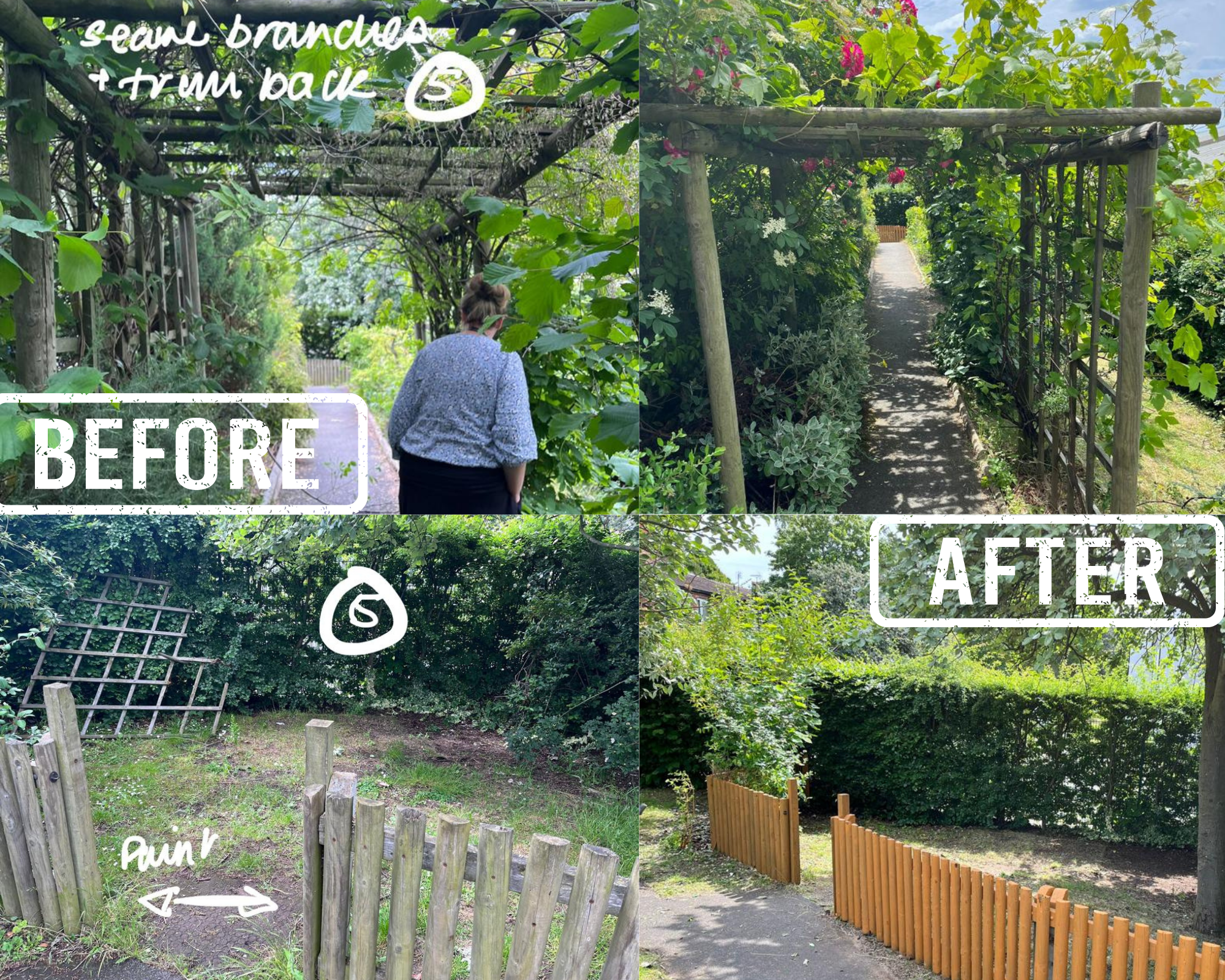 Well done to all involved in our Community Action Day, great team work, organisation and determination on a very hot and sunny day has resulted in two Transform Trust schools benefitting from some truly brilliant outdoor spaces. We look forward to seeing how these wonderful green areas evolve over time for the whole community to enjoy, and to transforming more of our schools in the future.