According to Mentally Healthy Schools, more than 1 in 10 primary school children aged 5-10 years old have an identifiable mental health condition. Here at Transform Trust, we believe all children need to feel supported, articulate their own unique needs and develop empathy for others. This is a huge undertaking so there is great strength in working together with organisations that can enhance their journey for the better. Many schools partner with other organisations that can provide specialist services, training, and insight into mental health. Rosslyn Park Primary and Nursery School's strong partnership with Place2Be is a great example of this.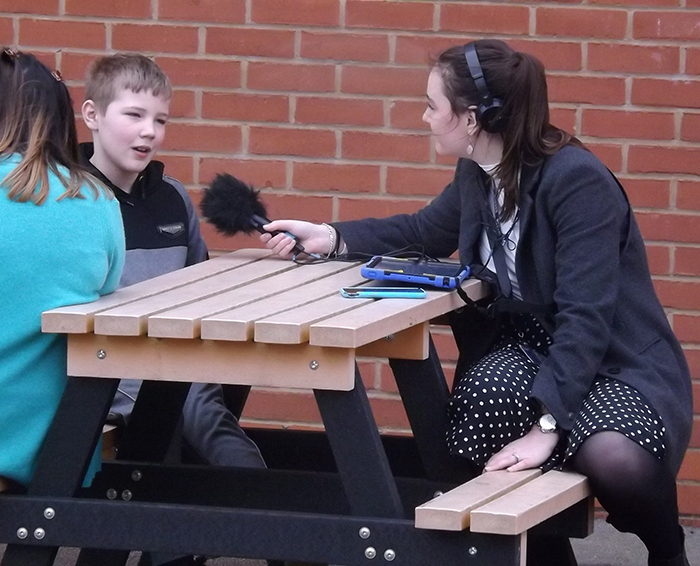 From 7th-11th February, it is Children's Mental Health Week and the theme for 2022 is 'Grow Together'. This is a fantastic opportunity to share best practice and provide the necessary tools for children to take ownership of their mental health journey. Rosslyn Park Primary and Nursery School has a special Place2Be room with adults qualified to work therapeutically, called School Project Managers. They support many children and families through 1:1 sessions, groups, and regular time-tabled activities.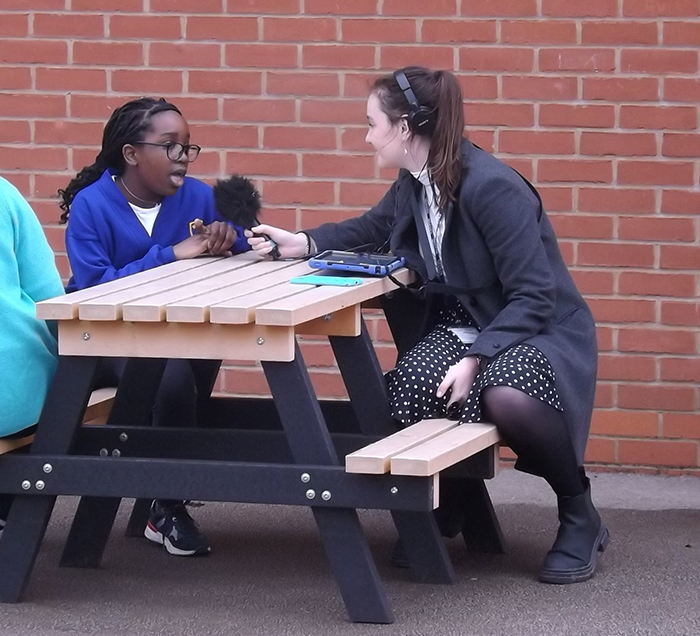 We were extremely honoured and proud when two pupils from Rosslyn Park were invited to speak to professional dancer Oti Mabuse as part of a Place2Be assembly that focussed on the theme of 'Grow Together'. From setting star goals to very special support balloons, this assembly was filled with great activities to do at home as well as at school to support the conversation and address the stigma around mental health.  If you are interested in watching the special Place2Be assembly please click  here.
The team at BBC Radio Nottingham were so impressed with everyone's ideas, bravery, and creativity that they were keen to interview more children for their radio feature. Anna Slater, Broadcast Journalist, interviewed 12 children that had accessed the Place2Be support within the school and they spoke passionately about the help received in and outside of school.. The children have been offered great solutions by the organisation and we're pleased this has helped generate important conversations. When asked "What is mental health?" a pupil replied with, "It is a kaleidoscope of emotions".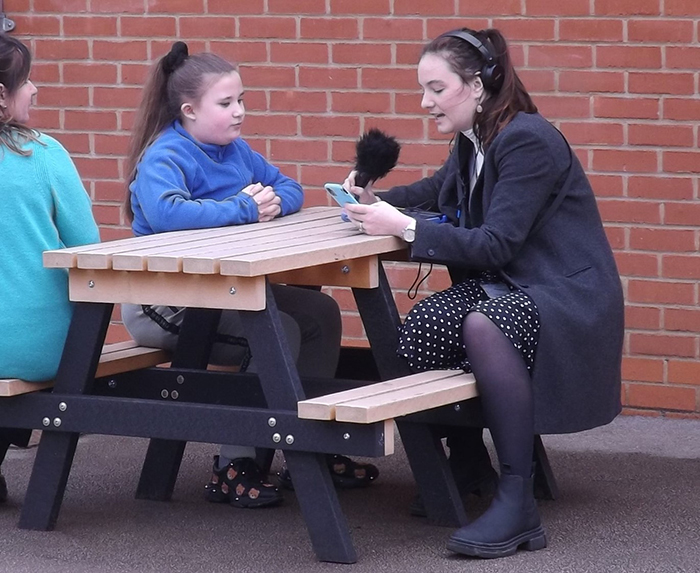 Julia Batchelor-Needham, School Project Manager for Place2Be said:
"The children all had such fantastic ideas and creative solutions when discussing how much they had grown together as a result of their support from us. They made Rosslyn Park proud and spoke confidently and clearly on the radio for all of Nottingham to hear. Every child deserves to feel like they have a place to express themselves and come together with solutions for any situations they may be facing. It is a privilege to be able to offer this to our fantastic community here at Rosslyn Park Primary school"
Transform Trust is so excited to see what Rosslyn Park does next. This week has been a fantastic opportunity to place a spotlight on the incredible work our communities are doing daily. A solution-focused approach will help many of our children and families feel as though Transform Trust is a place of comfort and support so that children can access our engaging learning opportunities and grow while they are with us. By tailoring the curriculum to suit children's needs and working with fantastic organisations such as Place2Be, we can all be at our best together.