National Storytelling Week (29th January to 5th February 2022) is a chance to promote and encourage storytelling within the classroom and at home. Every year we celebrate storytelling because it empowers our pupils – they love to read, and they love to listen.
The sharing of stories is powerful, both for the listeners and for the storyteller. This practice can invite us into a world of inspiration, of escapism and empowerment – stories can take us to the lowest ebbs and the highest of heights. All the while, stirring a sea of emotion that draws us all together. The power of human connection.
Some stories remain etched in our hearts long after they've been told – we all have our favourites that we love to share with our peers. Others challenge us to think differently, offering new blueprints for how we may seek to live out our lives individually and collectively as a society.
Others have us howling with laughter and these stories never grow old. A fantastic example of such a scenario is how we have all spent hours and hours reading Roald Dahl's incredible collection. It's easy to get lost while reading a story. Your mind begins to wander, and you find yourself in the most magical place while still sitting in a chair in the classroom.
If we're reading a book together, we plan a group discussion so we can review it and share our thoughts. It's almost like having our own book club in school but this gives our children the chance to voice their opinions and ask any budding questions. By doing this at such an early age, it helps to prepare our children for their adult life, especially if they're keen to start or even join a book club themselves.
Let's face it we are surrounded by stories. From long to short, written by authors and told by family and friends, from the present or past – we are constantly living our own adventures which are waiting to be told as story.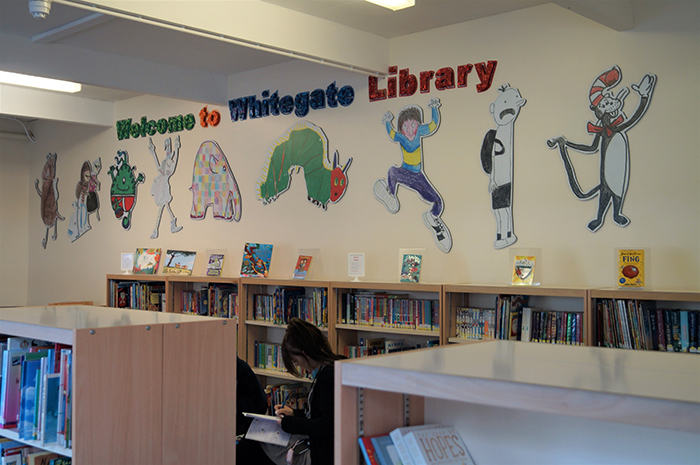 And we all have a story to tell…
Rachel Meli, Associate Headteacher and English SLE/FCCT said:
"At Transform Trust, we believe that Every Voice Counts. That everyone's voice is valued and that we embrace opportunity to share our stories and thoughts to enable us to be stronger together. We also believe that our children should experience a whole wealth of reading experiences, immersing them in rich language and literature.
"We also use books to challenge thinking, to develop their knowledge and ultimately to foster a deeper love of reading and storytelling that will stay with them in their primary years and beyond."
According to the Literacy Trust, their report found that reading, writing and listening to audiobooks during lockdown provided support to children's mental wellbeing. Their stats showed that children who were reading (59%), writing (41.3%) and listening to audiobooks (31.8%) during lockdown were feeling better due to these activities.
How to get involved
This year the theme for National Storytelling Week is: My Story, Your Story.
'Stories belong to everyone… what's your story?
What will you be telling and where will you be telling it?'
If you are looking for materials to share with children, please download this FREE online safety eBook called "Oscar's Adventures in the Online Word" from National Online Safety. This story has been created to help children understand what measures to take to stay safe on the internet. It can be used either as a storybook for home reading or as a discussion resource for the classroom.
We hope that you are able to take part in this year's National Storytelling Week. There are so many different ways to engage with one another, see the list below for inspiration or simply create your own approach to fit with your school:
We'd love to hear about what literacy-related sessions you've got planned for this week. Parents, guardians, carers and teachers you're more than welcome to tag us in your activities on Twitter – don't forget to follow us by clicking here.